Quality First!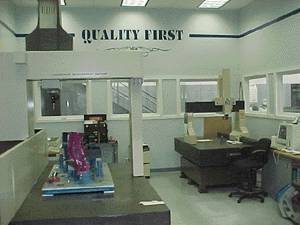 We at Datum Industries, affirm this comment, and have established a comprehensive quality assurance systems which allows our company to meet all of the requirements of the ISO 9001:2000 quality assurance standards.
Our goal is for all employees to have a thorough understanding of our customer's needs and expectations and to strive to fulfill these needs beyond the customers expectations in a manner that promotes personal growth and respect within themselves, their peers, and their customers.
To achieve our quality assurances systems, Datum Industries provides:
Defect-free products and services to our customers
100% on-time delivery
Continuous improvement to all aspects of our quality assurance systems
The incorporation of technology approaches in our design and build
Reliability, maintaining and durability in our products and services
Competitive pricing for products and services
The entire Datum Industries team adheres to the spirit and intent of this firm's quality policy, as well as the directives of this quality assurance manual and its supporting quality systems documentation. We continue to aggressively strive to ensure that customer satisfaction is achieved at all times.
Effective Date of Quality Systems
May 12, 2000